The Community Impact Grant is designed to support local human service 501(c)(3) organizations meeting targeted needs in our community. Agencies that support services in basic needs, health, education, and financial stability are encouraged to apply for funding. Funds awarded through the Community Impact Grant cannot be applied to capital campaigns.
2023 - 2024 Grant Cycle
The 2023 -2024 Grant Cycle application will open on November 1st, 2022. All applications will be submitted through our online grant portal, e-CImpact. New applicants are required to attend a grant cycle orientation training, to be held on Monday, October 31st at 1:00pm.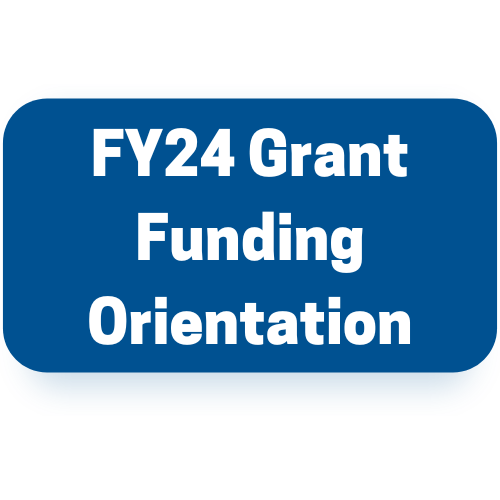 Every organization is required to submit a Letter of Intent outlining the program for which funding is being requested, and a detailed explanation of how the program aligns with the United Way of Greater Baytown Area and Chambers County Funding Objectives. The Letter of Intent must be submitted through e-CImpact and follow the guidelines laid out in the form.
As part of the LOI, all requested financial documentation should be submitted through the application portal. All documents will be reviewed by our Finance Review Team, a team of volunteers dedicated to overseeing the financial stewardship of our funded partners and grant applicants. Once completed, the Letter of Intent will be sent to the Community Impact Committee for approval.
The Community Impact Committee will review LOI's and invite agencies who align well to continue in the application cycle.
Letter of Intent opens – November 1st , 2022
Letter of Intent closes – November 30th, 2022
Applicants will have one (1) month to fill out and submit the full grant application. Applicants will be allotted a 15 minute interview slot with reviewers to defend their application before funding recommendations are made.
Application Opens – January 15th, 2023
Application closes – February 15th, 2023
Final funding awards communicated to Funded Partners – June 2023
To review the expectations of becoming a funded partner, you can review the sample Grant Agreement document. Every agency that receives funding through the Community Impact Grant must sign and abide by the terms in the Grant Agreement.
For information about the upcoming grant cycle and the application timeline, please contact Kaci Pena, Director of Community Engagement.
The Letter of Intent is designed to allow applicant agencies to demonstrate how they are meeting targeted needs in the community, and how they align with the funding objectives of United Way of Greater Baytown Area and Chambers County. All documents and letters must be submitted through our grant database, e-CImpact. Submissions outside of the timeline and not submitted through e-CImpact will not be considered.
Required Documentation to be submitted:
All applicant agencies are required to submit the following financial documentation with their intent to apply. Financial documents will be reviewed by the Finance Grant Review Team at United Way GBACC to measure financial standing and ability to carry a Community Impact Grant.
501(c)(3) Determination Letter

Financial Audit, Review, or Compilation

990 Tax Form

990 Extension Confirmation (If current 990 is not complete)

Operational Budget for Organization

Board of Directors Roster
Diversity, Equity, and Inclusion
United Way GBACC strives to lift every individual in our community. Diversity, equity, inclusion, and belonging are important factors that play into the services we are able to provide. As an agency, we are dedicated to ensuring our partners support DEI and work to eliminate barriers. Agencies wishing to apply for a Community Impact Grant must submit the DEI statement of their organization, as well as indicate if this is an official statement adopted and upheld by the board of directors. If so, please provide a copy of the Board of Directors minutes showing its adaptation.
United Way Alignment
United Way GBACC is dedicated to supporting programs that align with the strategic funding objectives set out and approved by the Board of Directors of United Way of Greater Baytown Area and Chambers County. As such, agencies seeking funding must identify which focus area they align most with, as well as which tactic they are supporting. Focus areas and tactics can be found in the FY24 Funding Objective document, in the Helpful Documents tab.
Program Case for Support
This year, we are returning to the traditional format of the Letter of Intent to Apply. Agencies will have 4000 characters to answer the following questions:
Brief Background of Organization

Problem Statement/Needs Assessment




What is your organizations main focus, i.e problem that you tackle?

What need are you meeting in the Baytown and Chambers County community through this specific program?

What data do you have to back your claim for the need of this program in the Baytown and Chambers County community?

How does this support your selected tactic from the United Way GBACC Funding Objectives?

Program Goals and Objectives (Outcomes)

Methods/Implementation Plan

Evaluation Plan

Future Funding/Sustainability
We advise all applicant agencies to first draft this in a Word (or other program) document to ensure the length is correct.
Data Sources
In order to support your case for funding, each agency must provide data sources that demonstrate the need for you program in our community. Data sources can include, but are not limited to:
Client testimonials

Hard numbers with data sources if available




For large reports, please submit an abstract with the report.

Look at data sources within their own program




Percentages of success

How do you define success in your organization?
Please make an effort to provide both qualitative and quantitative data to show support for your program.
United Way Zip Code Service Area – Check boxes with our zip code areas
The Community Impact Grant is meant to provide resources to residents of Baytown and Chambers County. Please select the zip codes associated with the United Way GBACC Service Area this program will support with United Way GBACC funds.
77520, 77521, 77522, 77562
77514, 77560, 77580, 77661, 77665, 77523, 77597